Deal with frozen pipes with the help of 101 Plumbing Services Calabasas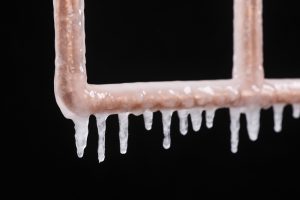 Winter brings the joys of festivities and celebrations. We indulge in every ritual that is related with this time of the year. But, what about the frozen pipes that poses a serious threat to your house and property during this time of the year? Winter calls for serious plumbing troubles and one such issue is the frozen pipes. If proper and active steps aren't taken, then the pipes might freeze which will then lead to a great deal of troubles. By calling 101 Plumbing Services Calabasas at , you can effectively stop such a massive disaster from occurring.
When a pipe bursts because the water inside has frozen it will cost you a lot of money to repair the damages that it will cost you. Even if one single pipe bursts it can end up damaging your house. This will also depend on where the pipe has burst. A frozen pipe bursts when the outside temperature has fallen several degrees below 32°F. This causes the water inside the pipes to freeze and turn into ice. Now, when you try to use a faucet the pressure applied can cause a pipe to burst.
What are the signs of a frozen pipe?
Watch out for these signs and take preventive steps by calling 101 Plumbing Services Calabasas.
The outside temperature
When the temperature outside falls significantly, it is time you take the necessary steps and call the expert services offered by us.
You see frost
If you see a layer of frost on the pipes that are visible, then it is a warning that an emergency plumbing situation is on the way.
No access to water
When you turn on a faucet in your house and water doesn't pour out.
Smell
If you witness any kind of odor from the drain or the faucets, then call 101 Plumbing Services Calabasas as soon as possible. Our skilled experts will reach in no time to help you out.
It is time to act fast
The second you witness a problem with your pipe during the winters you should call our plumbing services. Within no time at all our professionals will reach your residence and start with their work. They will conduct a thorough investigation and take the necessary steps to deal with a problem. A frozen pipe is a serious emergency and that is why our services are available 24/7. We won't charge an extra penny for summoning us at any hour of the day.
Call 101 Calabasas today at (424)230-3315.